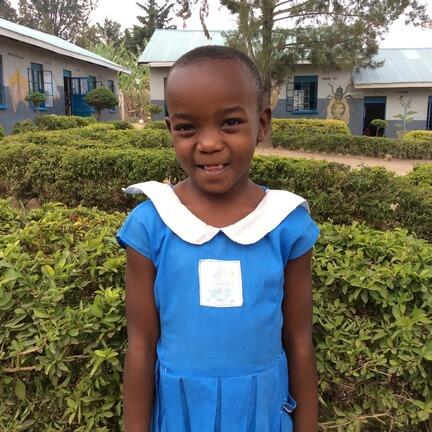 Sponsorship - Shinah Owomugisha
$ 26,99 / month
Item number: Sponsorship fee - 138 Shinah Owomugisha
Shinah, 5 years old, is a dear little girl who has just started school at grade level, middle class, at Aunt Elvi School. The girl lives in the area, Kakonkoma, with both parents and a sister. Shinah also had a brother, but he unfortunately died in a drowning accident. The family has many needs and challenges, and the parents do not have an easy time feeding the girls, as they have no fixed income.
Shinah finds it fun to draw and color with her classmates. She says that her dream for the future is to train as a school teacher.

Shinah's needs are the following: School shoes - socks - a school sweater - set of clothes - underpants - packed lunches - a school bag - a doll.